Marilyn
Kimberly Bourgeois
Artist: Kimberly Bourgeois Cover of "Marilyn," Composed by Bob Jensen Image by: Geneviève Cygan
Read more…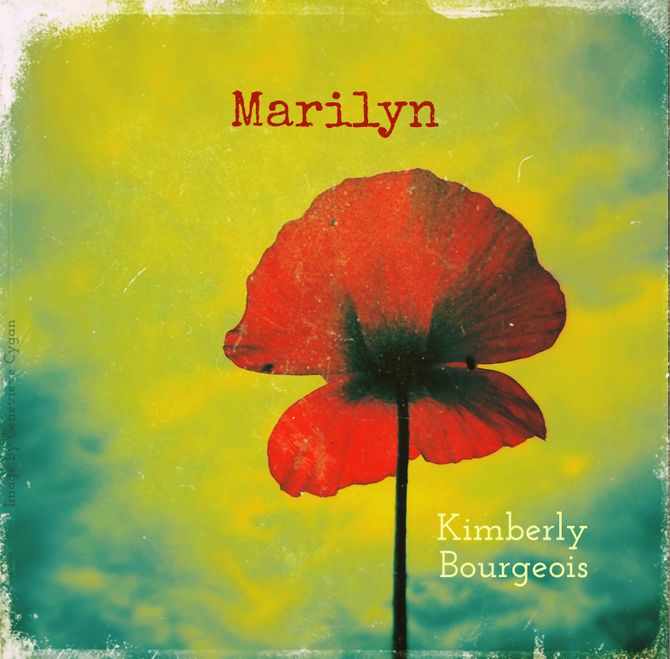 Kimberly Bourgeois: Writer and Singer-Songwriter
MUSIC NEWS
Montreal-based singer-songwriter Kimberly Bourgeois is releasing "Marilyn" on September 20, 2021, a song composed by poet, novelist and singer-songwriter Bob Jensen (https://firsttimesinceaugust.tumblr.com), also known for his PEI-based booking agency, Jensen Music International. Here, lush musical arrangements by multi-instrumentalist Réjean Arseneault support Bourgeois' warm vocals and Jensen's storyteller flair, while evocative cover art by Geneviève Cygan further elevates this moving song about an unforgettable friendship. 
Born in Moncton, N.B., Kimberly Bourgeois has lived in five Canadian provinces and spent more than half her life in Montreal, Quebec, where she's met and collaborated with many gifted musicians, resulting in the independent release of two EPs (2011 and 2016) under the project name Kimberly and the Dreamtime (https://kimberlyandthedreamtime.com). With her band, she has performed regularly over the years in Montreal clubs, galleries, cafés and concert halls, and her songs and poetry have frequently been featured on local radio stations. While she completes a third EP, Bourgeois is excited to take things to the international level as her cover of "Marilyn" is set to be released to radio in 22 countries around the world.

For more information about Kimberly's music, please visit:
Kimberly Bourgeois Singer-Songwriter
Stay tuned for more, and thanks for visiting!