Marilyn: Released September 20, 2021
Marilyn
Kimberly Bourgeois
Artist: Kimberly Bourgeois Cover of "Marilyn," Composed by Bob Jensen Image by: Geneviève Cygan
Read more…
MARILYN 
TRACK CREDITS: 
Vocals: Kimberly Bourgeois 
Musical arrangements: Réjean Arseneault 
Acoustic and pedal steel guitars, bass, and B3 organ: Réjean Arseneault 
Composer: Bob Jensen 
TRACK DETAILS: 
Track Title: Marilyn 
Track Length: 4:45 
Single Release Date: September 20th, 2021 
Artist: Kimberly Bourgeois 
Producer: Réjean Arsenault 
Genre: Singer-songwriter, Folk/Roots, A/C 
Publisher: SGO/BMG, England 
Copyright: Bob Jensen 
CanCon: 100% 
Vocals recorded by Kimberly Bourgeois in Montreal, Quebec 
All other instruments recorded by Réjean Arseneault in Otterburn Park, Quebec 
Mixed and produced by Réjean Arseneault 
Mastering by SoundCloud 
Cover Art: Image provided by Geneviève Cygan with graphic design by Matt Eastwood 
Distribution: Worldwide by CD Baby and directly from the artist 
Mechanical music licensing secured through Easy Song Licensing.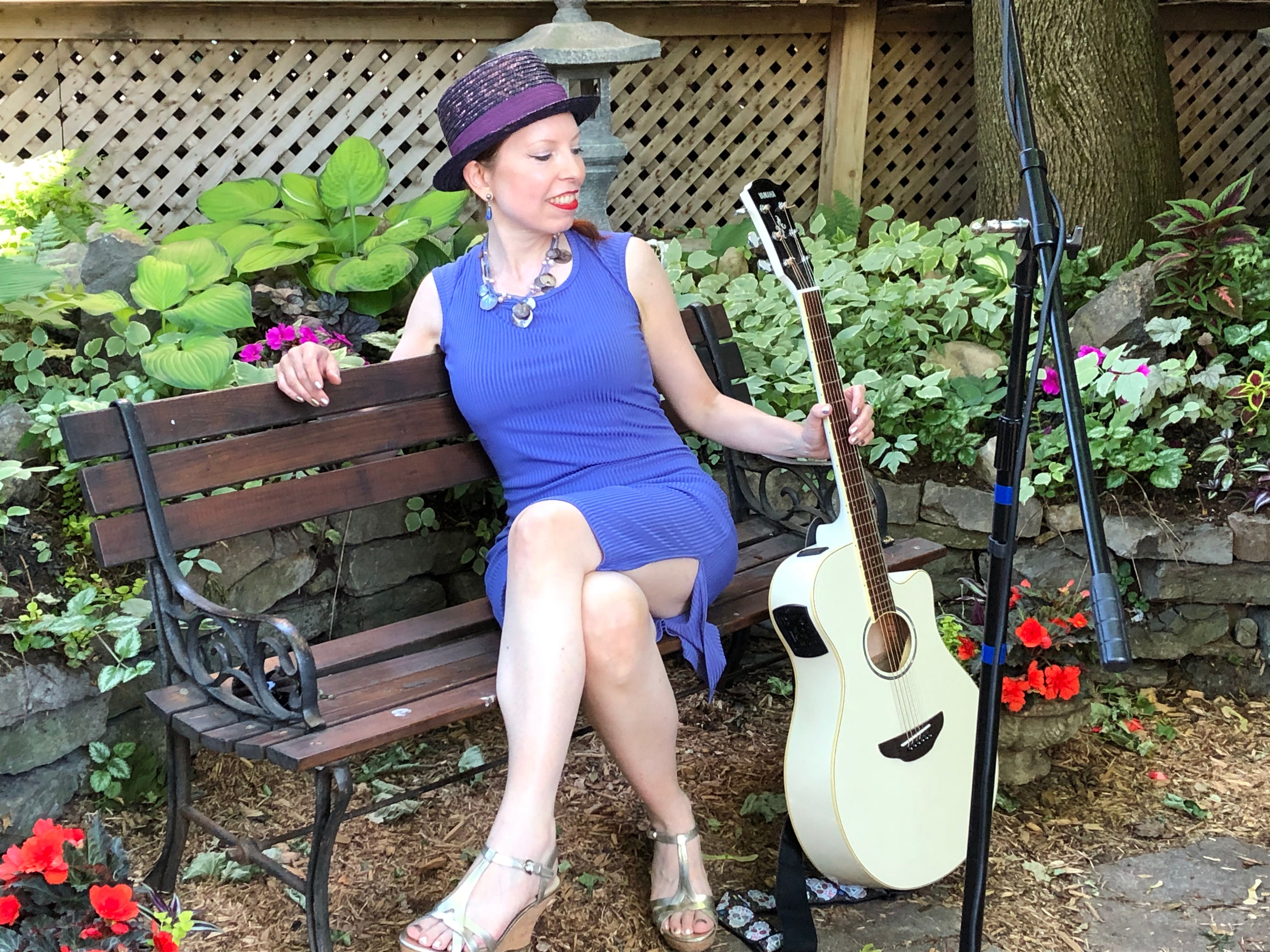 Welcome to The Garden Sessions. 
This acoustic version of "Two Stars," a song from KIMBERLY AND THE DREAMTIME's second EP, was recorded live in Montreal, on June 18, 2020.
Singer-songwriter: Kimberly Bourgeois; Guitar, sound and video by Scott Diffee; Filmed by Edyta Wolska. 
To hear more original music and full-band recordings, please visit: https://kimberlyandthedreamtime.com

Photo credit: Edyta Wolska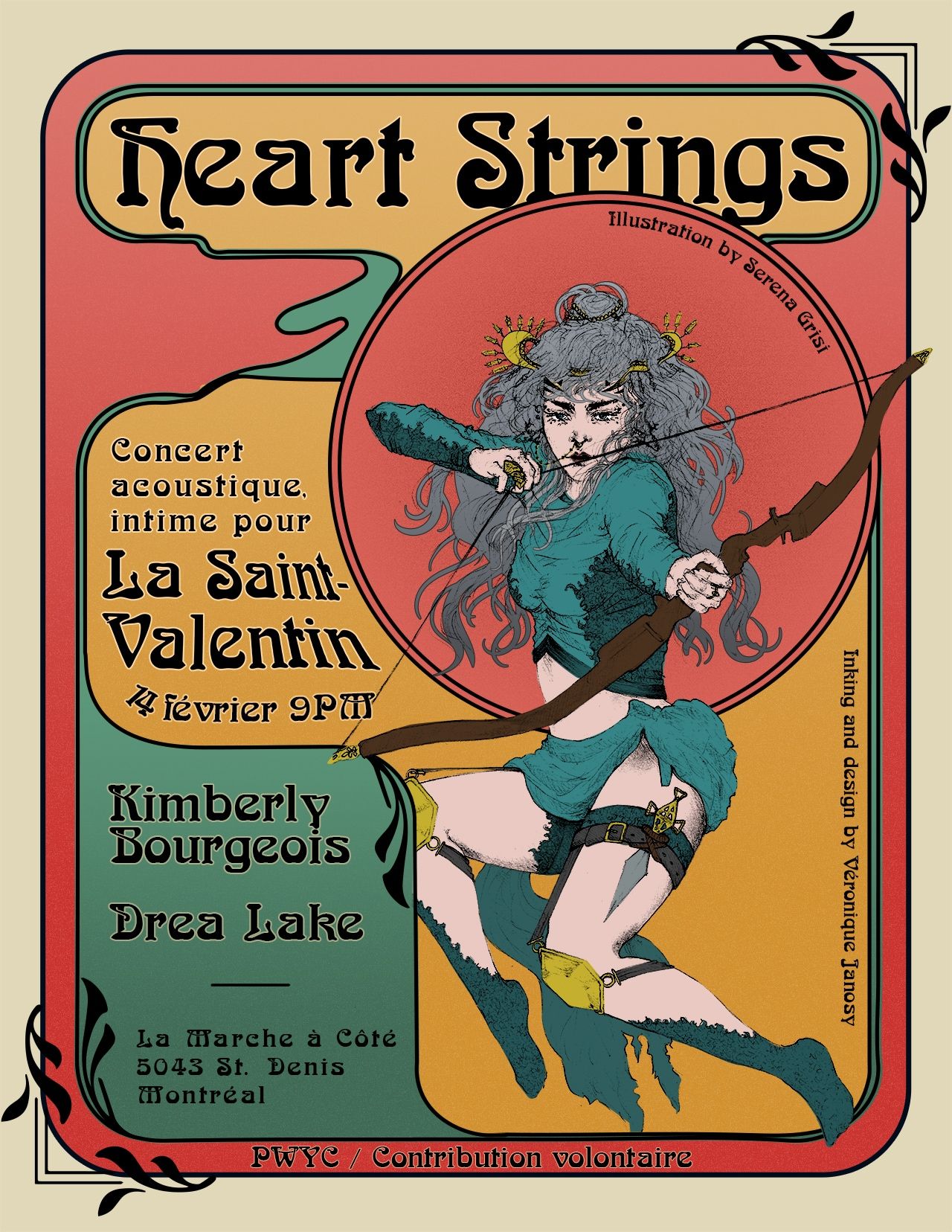 HEART STRINGS
14 février/ February 14, 2020
An intimate, all-acoustic evening with two acts:
1.  Kimberly Bourgeois (voice and guitar) + Scott Diffee (guitar) will perform acoustic versions of songs from both Kimberly and the Dreamtime EPs. 
2. Drea Lake (solo-acoustic) drealake.com
Concert acoustique, acoustique en deux parties : 
1.  Accompagnée de Scott Diffee (guitare), Kimberly Bourgeois (voix, guitare) chantera des versions acoustiques de chansons tirées des deux albums de Kimberly and the Dreamtime.  
2.Drea Lake (solo-acoustique) drealake.com 
Bar La marche à côté, 9 pm 
5043, rue St-Denis, Montréal
PWYC/contribution volontaire
To find out more about Kimberly's music and shows, please visit: www.kimberlyandthedreamtime.com.
Kimberly and the Dreamtime