Painting my way through the pandemic.
I return to abstraction when the mind needs a rest, when the day offers no reasonable reassurances. Releasing the reins, I follow the curves of colour, letting tones take the lead. It's a relief to be taken somewhere, beyond the lasso of fear.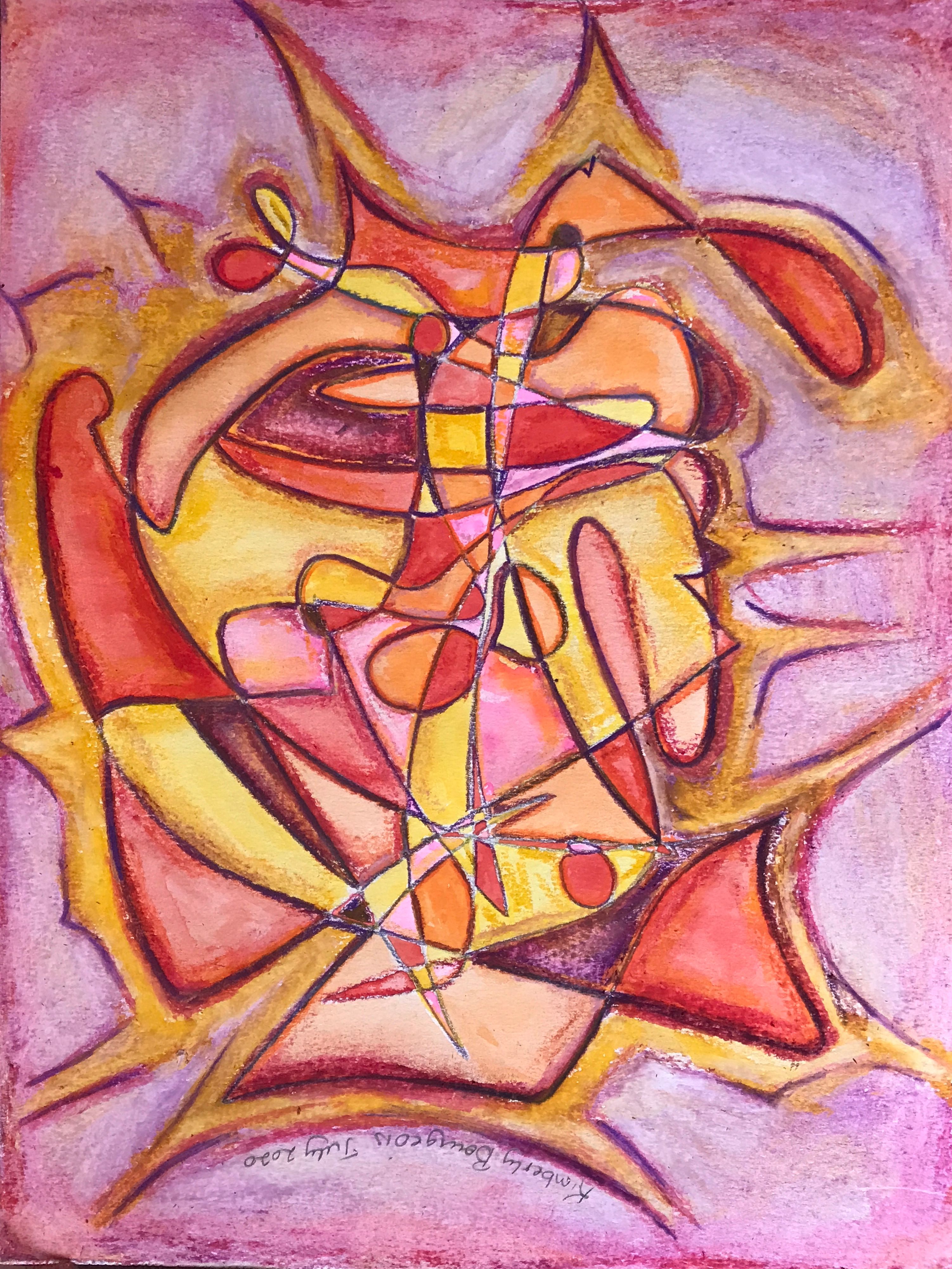 9 x12 on watercolour paper: watercolour paint, coloured pencils, oil pastels, pencil.
©2020 Kimberly Bourgeois; all rights reserved.