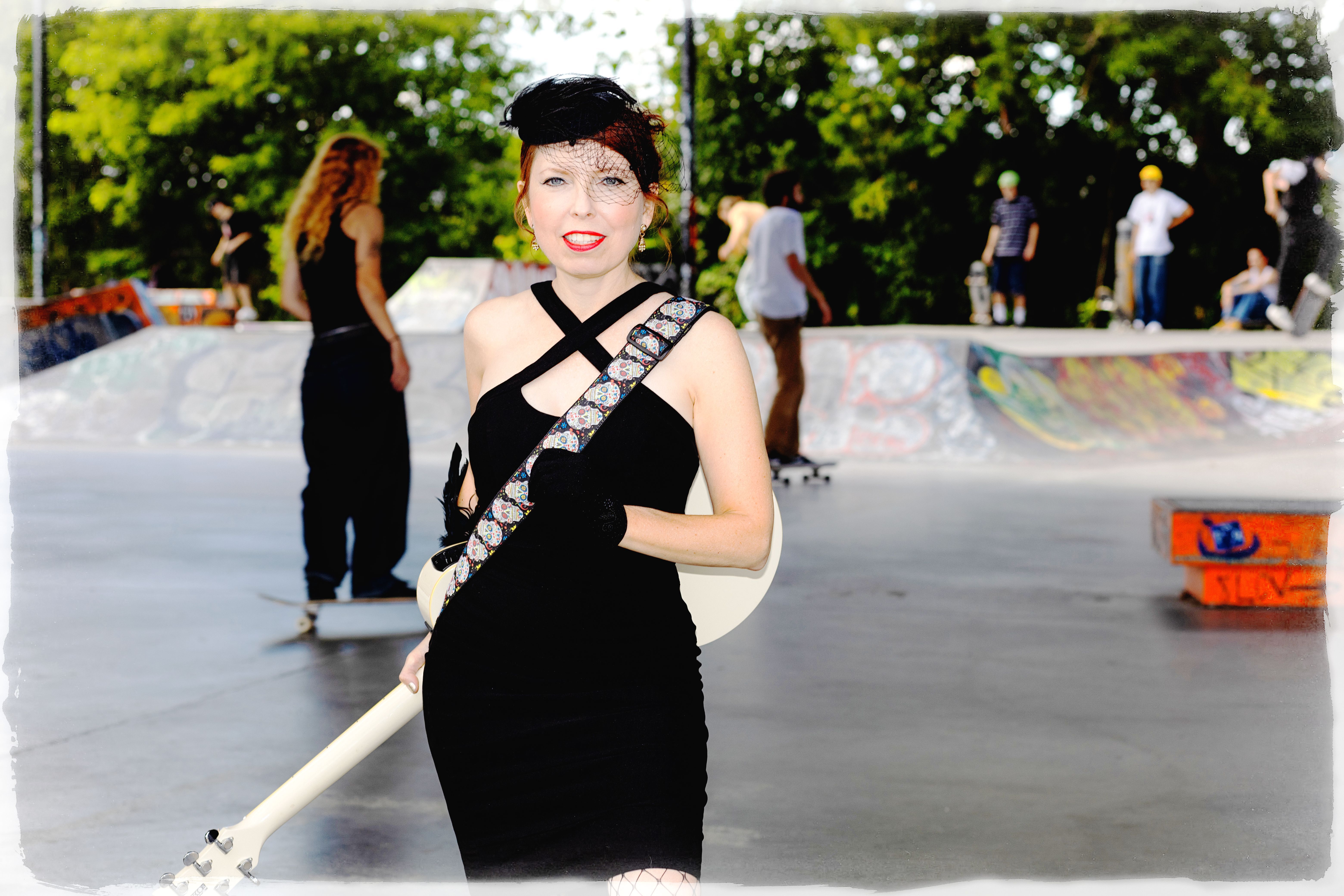 Photo by: Scott Diffee
Sick of the same-old, same-old?  Has routine obscured the hidden alleys in your heart? Is your spirit longing for a breath of fresh air? Sometimes a change of scenery—or soundtrack—is just the ticket. 
Where would you go if you had all the time in the world? Are there places you dream of exploring? They could be far away, but they could also be right within your own city or town. How about those neigbourhoods you blast past on your way to work, but never stop to check out? What if you left the car at home today and tried out a new bus route? How about getting out on foot, bike—or even skateboard? 
What would happen if you turned off your GPS? True, you might get a little lost... But what if you met new friends in your muddle? Or bumped into old friends under a new light? Would they invite you to lunch? What would you wear to the party? Which songs would you play?
Maybe you don't even need to leave home. Challenging the tired mental habits that mask life's magic, The Traveller's Song invites you on a journey of rediscovery—which sometimes just involves taking the time to better explore your indoors. This new track on my forthcoming EP is all about losing yourself in the music and trying on new dance moves for size. It's about sitting on the opposite side of the table and colouring outside your comfort zone. And mostly, it's about the SHA-LA-LA of love. 
Click here to preview The Traveller's Song
If you'd like to join me on this journey, start packing your bags. The full version of The Traveller's Song is coming soon in 2022. In the meantime, I wish you plenty of inspiration and joy over the holidays. It's time to dream up the new year!
Sha-la-la,
Kimberly 
TRACK CREDITS:  
Composer: ©Kimberly Bourgeois; all rights reserved. 
Lead and backing Vocals: Kimberly Bourgeois 
Acoustic Guitars: Scott Diffee and Kimberly Bourgeois 
Bass, Keyboards, and Percussion: Scott Diffee 
Recorded at Studio 509 Montréal, Quebec, Canada 
Engineered, Mixed, and Mastered by Scott Diffee